Your Team Needs Hackers
by
cosmo
Cool to see Bicycling moving into the rich content (or whatever they call it) sphere for longer articles. But that white text over white-heavy art? Not cool, man: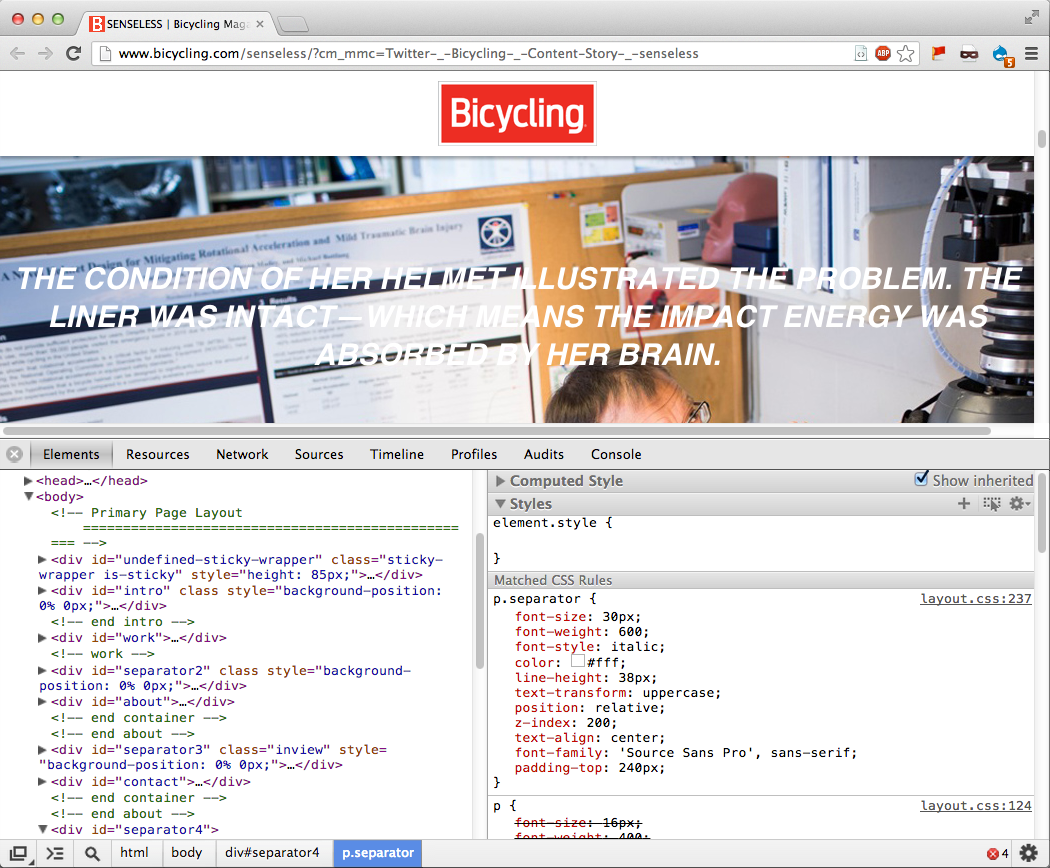 That said, it's a really, really easy fix: a little text-shadow action on your p.separator class and we're good to go: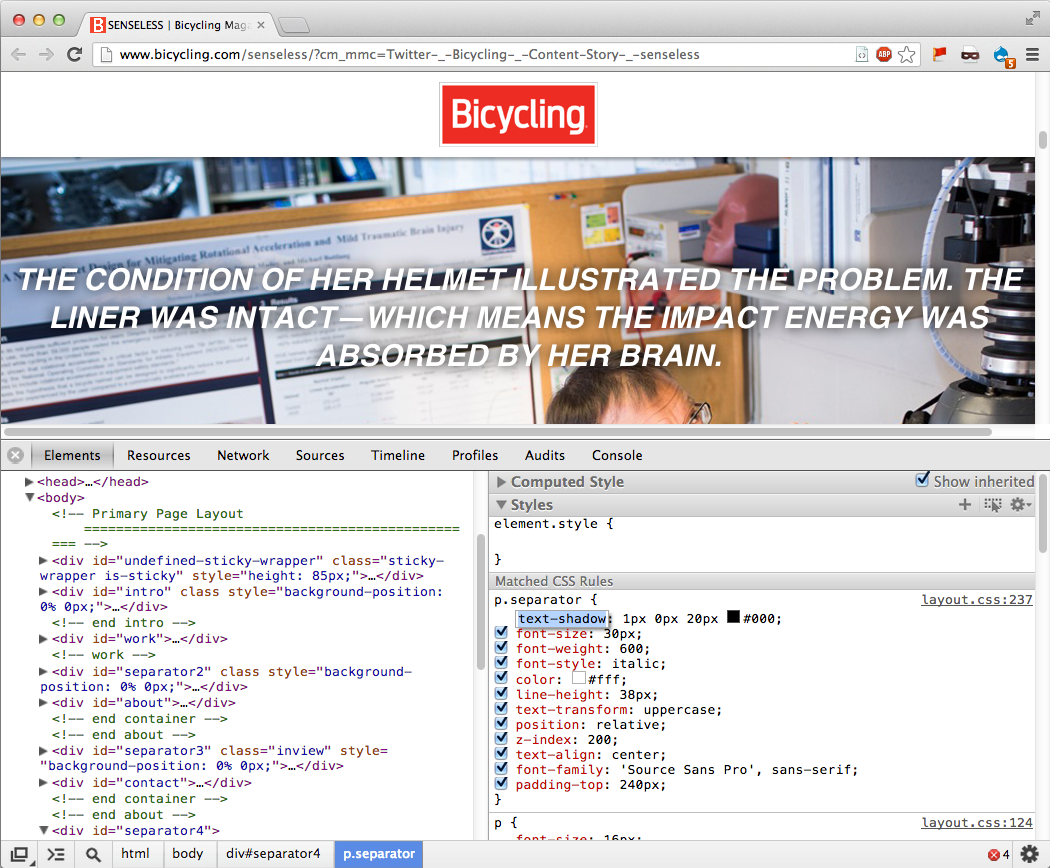 This is why you need dudettes/dudes who can hack on your in-house content and design teams, and this is why it frustrates me to no end when people 1) blindly farm out projects they can't tweak, or 2) ask me "what" (developer, editor, designer) I am.